What Media Literacy is Not

Media literacy is not about "protecting" kids from unwanted messages. Although some groups urge families to just turn the TV off, the fact is, media are ingrained in our cultural milieu. Media no longer just influence our culture. They are our culture. Media literacy, therefore, is about helping students become competent, critical and literate in all media forms. To become media literate is not to memorize facts or statistics about the media, but rather to learn to raise the right questions about what you are watching, reading or listening to.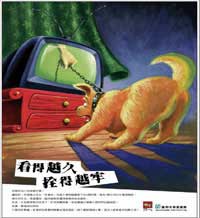 The protectionist stance toward media education is a logical extension of the traditional educator's role of gatekeeper to the curriculum and as arbitrator of taste. Broadly speaking, the protectionist media educator values fine art--especially literature--over television and other forms of popular culture and wants to enable students to use media wisely. This sometimes means that the teacher would prefer that students turn off the tv (comic books, Nintendo, radio, etc.) and read, but faced with reality, they usually settle for encouraging students to watch what adults define as "educational" programming.
Kathleen Tyner (1991) The Media Education Elephant. Media Literacy Review

●
Media 'bashing' is NOT media literacy, however media literacy often involves criticizing the media. Merely producing media is NOT media literacy, although media literacy should include media production activities and projects.

●
Just bringing videos or CD-ROMs or other mediated content into the classroom is NOT media literacy; one must also explore the nature and influence of media and media messages in our culture.

●
Simply looking for political agendas, stereotypes or misrepresentations is NOT media literacy; there should also be an exploration of the systems making them appear "normal."

●
Looking at a media message or experience from just one perspective is NOT media literacy because media should be examined from multiple positions.

●
Media literacy does NOT mean "don't watch;" it means "watch carefully, think critically."

With thanks to Renee Hobbs, Chris Worsnop, Neil Andersen, Jeff Share and Scott Sullivan.

Image: © Fubon Cultural and Educational Foundation, Taiwan.
Text source:
© 2003 Center for Media Literacy / www.medialit.org